Fleischsaftgarung
for a higher quality of life

Dog food made by Fleischsaftgarung
What is Fleischsaftgarung?
Fleischsaftgarung is a method of preparing fresh meat (a special cooking technique). More precisely, Fleischsaftgarung refers to special cooking methods for meat that are often used by top chefs to make meat tastier and healthier using the meat juice. An important part of Fleischsaftgarung is the meat juice of the fresh meat. Meat juice is very nutritious, increases the the meat flavour by Fleischsaftgarung, makes dry food chewable soft and prevents bloating, because dog food made by Fleischsaftgarung does not swell.

Welcome Snoopy!

Snoopy has designated himself as ambassador for Fleischsaftgarung! He will support us to explain the characteristics.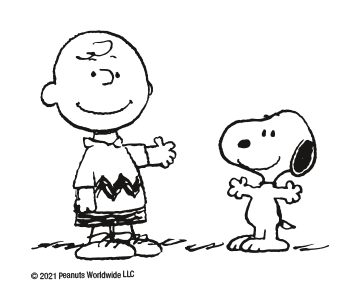 Dogs' bodies have been designed for fresh meat, as can be clearly seen in their canine teeth (1) and carnassial teeth (2). And of course fresh meat would not be fresh without the nutritious meat juice.

The preparation of dog food on the level of human food leads to an increase in quality of life for our best friend.
Surely you know what it's like when you look forward to a meal, it tastes really good, you feel good afterwards and your diet keeps you fit and healthy. That is quality of life and your best friend feels the same way. Fleischsaftgarung brings about this quality of life – and has done so for over 16 years.
Regularly tested by one of the most renowned inspection institutes
Just like good food for humans, the quality of dog food should be tested regularly and independently. We have our dog food tested regularly and independently by one of the most renowned test centres in Germany. They test the following:
The proportion of fresh meat: Checking compliance with the recipe at the preparation site
Our declaration: Test whether all ingredients used are labelled correctly
The microbiological nature: For harmful substances, to protect the health of your best friend
More information: www.tuvsud.com/elab/PLATINUM
Fleischsaftgarung creates special properties in our dry food + snacks:
Highly nutritious

A real treat for your dog

Highly digestible

Extremely efficient due to the high nutrient density
Good for the teeth (less carbohydrates reduce the building of tartar )
Good for the figure (less carbohydrates reduce the risk of being overweight)

Additional characteristics of our dry food:
Soft and chewy because of the meat juices

Does not swell (no bloating)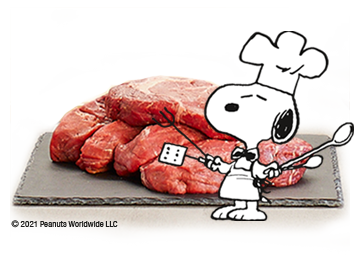 When it comes to
Fleischsaftgarung

, we differentiate between two very similiar methods