Our dry food has been prepared with FSG (Fleischsaftgarung). FSG is a method of preparing fresh meat. It comes from the kitchen rather than the feed industry. It was modelled on techniques that top chefs often use to prepare meat, in a tastier and also healthier way.
With FSG (Fleischsaftgarung), fresh meat is cooked in a vacuum at low temperature, using only its own meat juices. After a long cooking time, during which the moisture of the meat juice is slowly reduced, this dry food is created.
The dry food prepared with FSG (Fleischsaftgarung) is primarily cooked meat which means following for your dog:
extra tasty,
as nutritious as BARF,
excellent for building muscle,
quickly digestible,
effectively absorbed and
chewable-soft due to the meat juice.
Our dry food also reduces the risk of gastric torsion because it does not swell in the stomach.
Safe and honest
For you, we have our dry food tested regularly and independently by one of the most renowned test centres in Germany, ELAB Analytik GmbH (formerly TÜV SÜD ELAB). What is tested:
Our fresh meat content: Checking recipe compliance at the point of preparation
For contaminants, to protect the health of your best friend
Our declaration

Our experience reports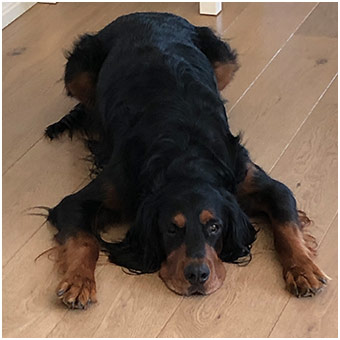 We tried a few kinds of food for Shadow, but they all gave him diarrhoea - until we tried yours. Since then, he hasn't had any more digestion problems. He gets dry dog food in the morning and wet food in the evening. In addition, the body metabolises most of the food so only a little is excreted. It is also very digestible as it does not swell like other foods. It also smells very pleasant, so much so that my three-year-old nephew wanted to try it. We are very satisfied with it and highly recommend it, so we are very happy that we can order it again and again without any problems.

Rita L. with her dog Shadow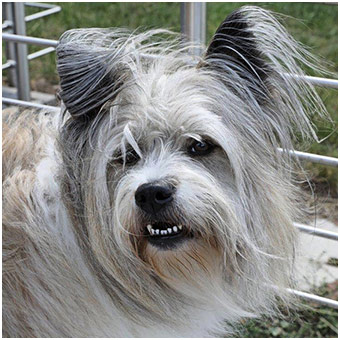 Since 2016, we are the first-time dog owners of an Elo female dog from the Spreewald. We started with barf feeding, which was recommended by the breeder, but after a few months Ella's eating behaviour became very bad and we were quite concerned. Our vet recommended PLATINUM as he gave it to his own dogs. We tried it and with PLATINUM wet and dry dog food, Ella has become a beautiful adult lady dog who brings us a lot of joy. We can take her with us anywhere and she has become a real member of the family. 
Many thanks to Platinum for making our dog feel good!
Gabriele E. with his dog Ella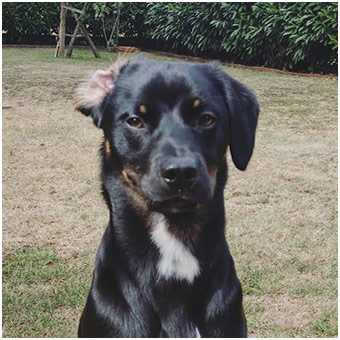 I've been using PLATINUM for over a year. My dog tolerates it well and he seems to enjoy it.
It's always packed carefully and sometimes there's even an extra treat :) 
We have also made use of the telephone advice service - they take their time and provide personal advice.
We are totally satisfied!
Katharina H. with her dog Hector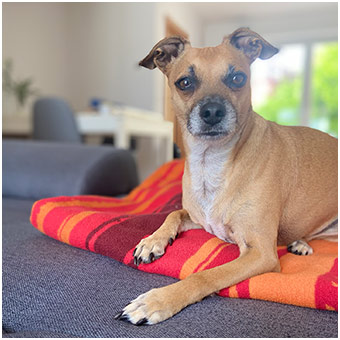 Before, Abby would always start refusing dry food after a couple of weeks. Her faeces were always very soft, almost diarrhoea-like. Since she started eating PLATINUM, this has all changed. I was sceptical at first whether such a small portion would fill her up, but it seems to be very filling. The best thing is that she looks forward to her food and always enjoys eating it.
Her coat is shiny.
We are particularly pleased that since she started eating PLATINUM, her flatulence has stopped.
Svenja F. with her dog Abby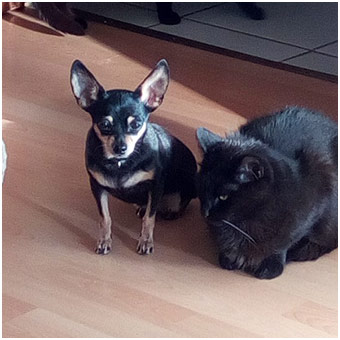 My little Russian Toy Terrier, Lady, loves her PLATINUM food. 
She tolerates it also very well 
and doesn't have any dandruff, which is unfortunately often the case with other food.
I am very happy and will keep using PLATINUM.
Anke L. with her dog Lady
If you want to offer your dog a little variety, you can easily switch between all types of PLATINUM food. It does not matter whether you give wet food in the morning and dry food in the evening or vice versa. A combination of wet and dry food in one meal is also possible, as both forms of feeding have the same digestibility with PLATINUM.

Every dog is originally descended from wolves, the digestive tract is designed for meat. Our kibbles are designed in such a way that they can be absorbed easily by any breed from the Chihuahua to the Great Dane and they satisfy the needs of all breeds equally.

A healthy senior dog can still be fed with PLATINUM as our food is very easy to digest and the ingredients it contains are of high quality. Please note, however, that the energy expenditure decreases with the age and the amount of food should be reduced if necessary. If an illness is discovered in your older dog, we recommend individual advice from our veterinary department.

We recommend an immediate change in dog food without a transition phase. Due to the different digestibility, it is not recomendable to mix PLATINUM dry food with any other dry food.

No, you can rely on the fact that no animal experiments are done for the product development and production of our food and care products - neither by us, nor by any other third party.

Whether you give your dog Adult Chicken, Adult Beef + Potato, Adult Lamb + Rice or rather Adult Iberico + Greens, you can - as long as your four-legged friend is not aware of any intolerances - chose after your dog's preferences. Of course, you can also switch between the four varieties as you wish. Each of our dry foods varaities suppy a healthy dog with a it needs.

In principle, a change is possible at any time. Different varieties can also be fed on the same day. However, we recommend feeding the opened bag first. In addition a selection in the bowl should be avoided, especially during the change phase to Platinum or if there are known intolerances.

The dry dog food is durable for 18 month after production, the wet dog food MENU is durable for 36 month and MENU Mini for 24 months after production.