Starter-Set Puppy Chicken
Our set contains the following items:
1.5 kg Puppy Chicken dry dog food
375 g MENU Puppy Chicken wed dog food
a container of Click-Bits Chicken+Lamb

a measuring cup
information to our products
our PLATINUM puppy guide

Our experience reports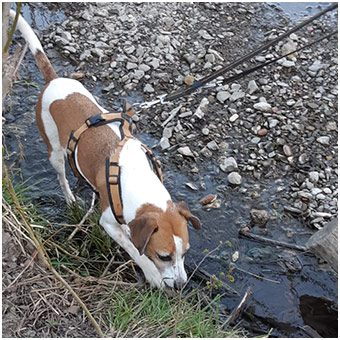 Before I discovered PLATINUM dog food, I had tried numerous kinds of dog food, but my dog didn't tolerate any of them. It is only since she started eating PLATINUM dog food that her digestive problems have disappeared. Whether it's wet or dry, and whatever the flavour,
Nala loves it all,



especially the snacks ;)

Stephanie R. with her dog Nala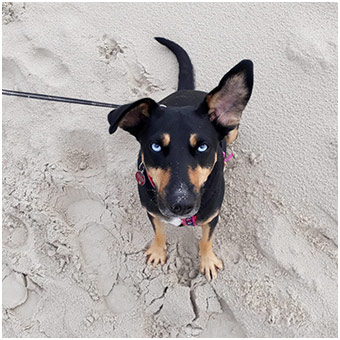 We have been using PLATINUM wet and dry dog food since we got our dog in 2015. No matter what flavour, she enjoys eating it and tolerates it very well. 
Many people notice that Sally has a beautiful shiny coat 
and I think this is mainly due to her diet.
We usually add a little "sauce" from the wet food to the dry food, which she really loves :)
Yvonne S. with her dog Sally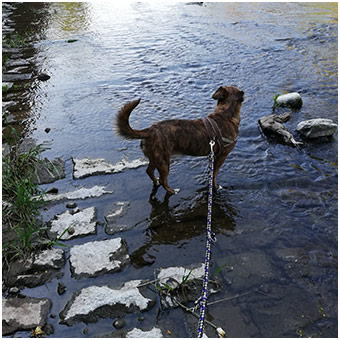 He used to eat different brands and types of food. However, after a while, the foods wouldn't agree with him, so we would try another, and this went on for some time.
I switched to PLATINUM over 2 years ago and since then he has never had a problem. He tolerates the food really well, both wet and dry. The main reason I chose PLATINUM was its high meat content. Also, the wet food smells really good and the dry food is slightly soft. It is also very wholesome.
We are very happy that we switched to PLATINUM and will remain loyal customers.
Yvonne A. with her dog Rocky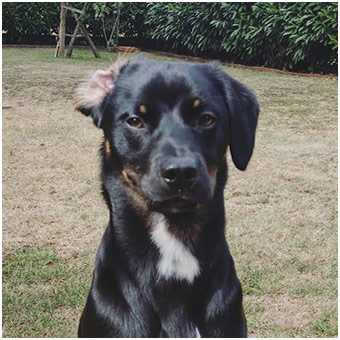 I've been using PLATINUM for over a year. My dog tolerates it well and he seems to enjoy it.
It's always packed carefully and sometimes there's even an extra treat :) 
We have also made use of the telephone advice service - they take their time and provide personal advice.
We are totally satisfied!
Katharina H. with her dog Hector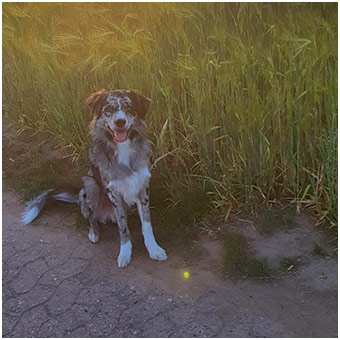 Yoshi has been eating PLATINUM dry dog food since he was a puppy. He has always tolerated it very well. As Yoshi is a very active dog, he has not always eaten. For about a year now, we've also fed him wet food.
He loves this combination so much,
that he often jumps right onto his bowl.
Yoshi eats all the flavours, but I think his absolute favourite is chicken.
Larissa W. with her dog Yoshi
No, you can rely on the fact that no animal experiments are done for the product development and production of our food and care products - neither by us, nor by any other third party.