Starter-Set Puppy Chicken
Our set contains the following items:
1.5 kg Puppy Chicken dry dog food
375 g MENU Puppy Chicken wed dog food
a toy star

a measuring cup
information to our products
our PLATINUM puppy guide

Our experience reports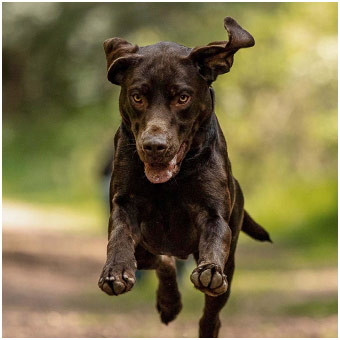 We would also like to share our experience with PLATINUM food. After a long search for an easily digestible food for our very sensitive male Labrador, we came across PLATINUM after recommendations from friends and acquaintances, and as recommended, we made the change immediately without mixing PLATINUM with the old food. Against all expectations our little fur-nose tolerated the change really well. No more vomiting after eating and no more diarrhoea. And that's on top of how well he accepted it. We mainly feed him PLATINUM dry dog food (Iberico+Greens), but in the evening, he also gets the wet food in the practical TetraPak. He particularly enjoys the PLATINUM Snacks, which we use for training. They work for walking at heel almost by themselves. All-round high praise for the good quality and your great service! We will stay with you!

Franziska R. with her dog Mika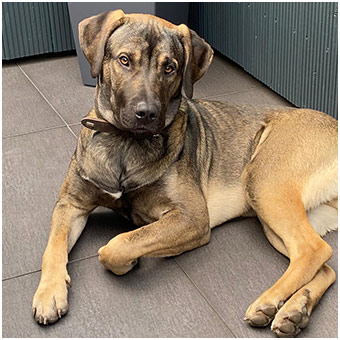 We have used PLATINUM dry dog food since 2007. All our dogs have enjoyed it without having to add anything. We now have our fourth dog eating this food. He comes from Greece and when we first got him, he had very bad fur and brittle claws. After about four weeks, people were telling us that he had a very beautiful and shiny coat. The dry dog food smells great, and I like its soft consistency compared to other dry foods. In between meals, he gets wet food as a reward when in training. We are very happy with this dog food.

Jennifer D. with her dog Cooper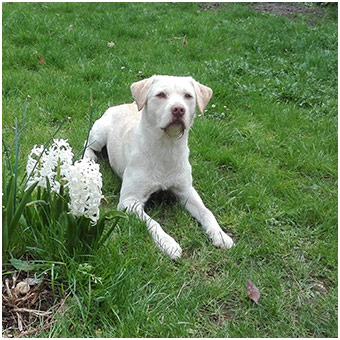 I have had only positive experiences with your food with my Labrador. He has a sensitive stomach but so far, he has tolerated your food well. 
You have helped him to become symptom-free. 
So, thank you.
Gernot M. with his dog Lion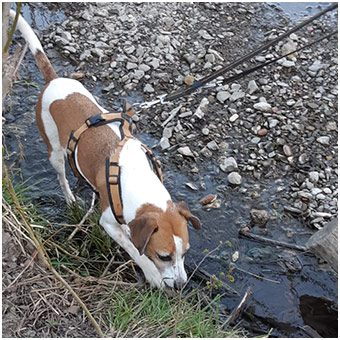 Before I discovered PLATINUM dog food, I had tried numerous kinds of dog food, but my dog didn't tolerate any of them. It is only since she started eating PLATINUM dog food that her digestive problems have disappeared. Whether it's wet or dry, and whatever the flavour,
Nala loves it all,



especially the snacks ;)

Stephanie R. with her dog Nala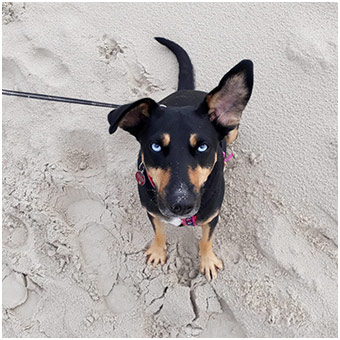 We have been using PLATINUM wet and dry dog food since we got our dog in 2015. No matter what flavour, she enjoys eating it and tolerates it very well. 
Many people notice that Sally has a beautiful shiny coat 
and I think this is mainly due to her diet.
We usually add a little "sauce" from the wet food to the dry food, which she really loves :)
Yvonne S. with her dog Sally
No, you can rely on the fact that no animal experiments are done for the product development and production of our food and care products - neither by us, nor by any other third party.