Starter-Box Puppy Chicken
Our set contains the following items:
1.5 kg Puppy Chicken dry dog food
375 g Menu Puppy Chicken wed dog food
a toy star

a measuring cup
information to our products
our PLATINUM puppy guide

Our experience reports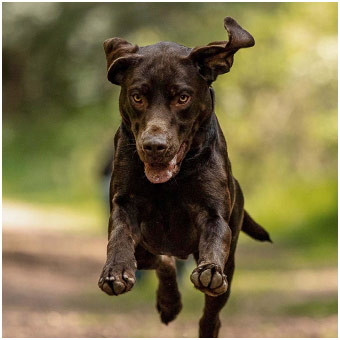 We would also like to share our experience with PLATINUM food. After a long search for an easily digestible food for our very sensitive male Labrador, we came across PLATINUM after recommendations from friends and acquaintances, and as recommended, we made the change immediately without mixing PLATINUM with the old food. Against all expectations our little fur-nose tolerated the change really well. No more vomiting after eating and no more diarrhoea. And that's on top of how well he accepted it. We mainly feed him PLATINUM dry dog food (Iberico+Greens), but in the evening, he also gets the wet food in the practical TetraPak. He particularly enjoys the PLATINUM Snacks, which we use for training. They work for walking at heel almost by themselves. All-round high praise for the good quality and your great service! We will stay with you!

Franziska R. with her dog Mika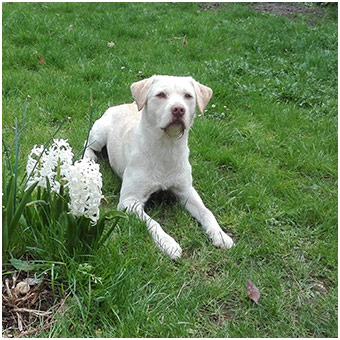 I have had only positive experiences with your food with my Labrador. He has a sensitive stomach but so far, he has tolerated your food well. 
You have helped him to become symptom-free. 
So, thank you.
Gernot M. with his dog Lion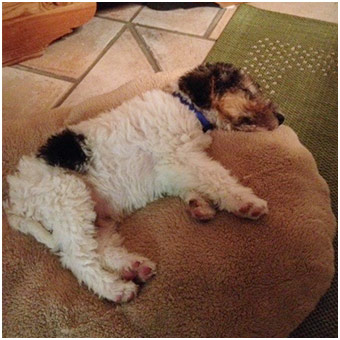 Uno is a playful and lively fox terrier. Food isn't just about nutrition for him, he loves his treats. We have already used PLATINUM dry dog food in the dog school to reward him for obeying commands or to motivate him for new tricks. He also loves it when we put them into his food ball, and he has to roll it to release little bits.
We add some of the small juicy portion cups to each order. These are served on special days as "feasts". Yes, Uno is a little spoiled.
PLATINUM helps with that: we regularly receive our parcel delivered automatically to our home. Always first-class service and quality. And if we postpone our subscription for a few days, the service team is always friendly and helpful. Thank you, PLATINUM!
Cornelia W. with her dog Uno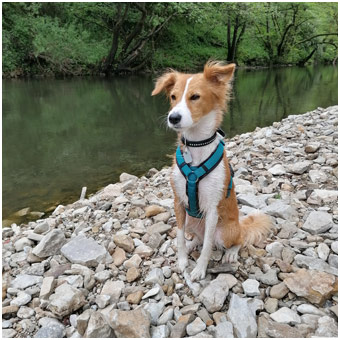 Fiona is a very active dog, but she's also a bit of a princess. Not every food is good enough for her. With PLATINUM, we've finally found a food that she really likes to eat. She likes both the wet and dry variety.

Michelle H. with her dog Fiona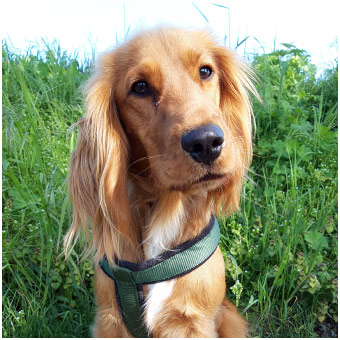 After we bought Kira from her previous owners at the age of about 7 months, we switched to PLATINUM wet and dry dog food, as we had already fed our previous dog with it. The dry dog food Kira was fed by her previous owner made her thirsty, and she also smelled. We have been very satisfied customers for many years, because your food is of very high quality, is enjoyed and well tolerated. Kira loves having the dry dog food as a reward. At lunchtime she gets a portion of wet food, which is always eagerly awaited. We can recommend PLATINUM with a clear conscience, as we consider it to be the best food brand. Our previous dog reached the age of 16 and we are convinced that PLATINUM contributed to this great age. A big THANK YOU - keep up the good work!

Nicole K. with her dog Kira
No, you can rely on the fact that no animal experiments are done for the product development and production of our food and care products - neither by us, nor by any other third party.

---
Has your question not been answered yet? Then write to us!
Our team will be happy to help you.
To contact form