Starter Box Puppy Chicken
Our set contains the following items:
1.5 kg Puppy Chicken dry dog food
375 g Menu Puppy Chicken wed dog food
a container of Click-Bits Chicken+Lamb
a measuring cup
information to our products
our PLATINUM puppy guide

Our experience reports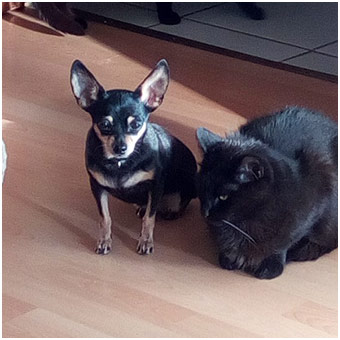 My little Russian Toy Terrier, Lady, loves her PLATINUM food. 
She tolerates it also very well 
and doesn't have any dandruff, which is unfortunately often the case with other food.
I am very happy and will keep using PLATINUM.
Anke L. with her dog Lady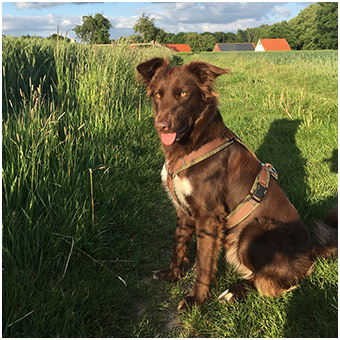 Unfortunately, Loki is quite picky with food. After weeks of trying everything, we were recommended PLATINUM. We tried the wet food MENU Pure Fish. I have to say that the TetraPaks are a bit strange at first and I had certain reservations about the portion size. However, the food comes out of the pack easily and can then be thrown in the bin to save space. It has a very soft consistency, a bit like a mousse. It is really well digested, and Loki appears to enjoy it :)
No more diarrhoea or flatulence!
We have only been a customer of PLATINUM for a short time and are so far very satisfied.
Jacqueline B. with her dog Loki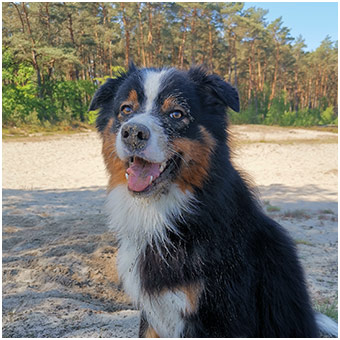 Luke has had stomach problems since he was a puppy. Even changing over to well-known food types has not helped. I heard about PLATINUM from a friend, but I was very sceptical initially. As with all recommendations, I did some thorough research first, but I was quickly convinced by the many positive customer reviews and the excellent composition of the food. Ordering and delivery were both very quick. I immediately switched Luke to PLATINUM and after 4 days he was feeling better than ever.
No more stomach problems
and he was much better in general. I definitely won't change again, and my next dog will also get PLATINUM.
Cindy K. with her dog Luke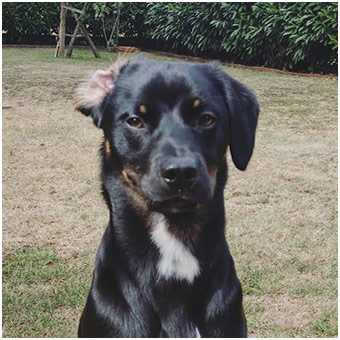 I've been using PLATINUM for over a year. My dog tolerates it well and he seems to enjoy it.
It's always packed carefully and sometimes there's even an extra treat :) 
We have also made use of the telephone advice service - they take their time and provide personal advice.
We are totally satisfied!
Katharina H. with her dog Hector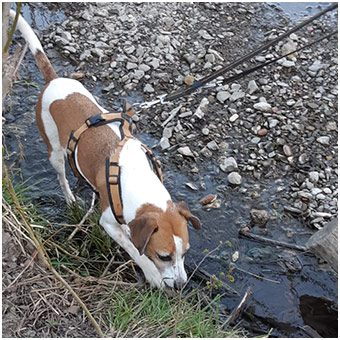 Before I discovered PLATINUM dog food, I had tried numerous kinds of dog food, but my dog didn't tolerate any of them. It is only since she started eating PLATINUM dog food that her digestive problems have disappeared. Whether it's wet or dry, and whatever the flavour,
Nala loves it all,
especially the snacks ;)
Stephanie R. with her dog Nala
No, you can rely on the fact that no animal experiments are done for the product development and production of our food and care products - neither by us, nor by any other third party.