Perfectly prepared for the first PLATINUM Bundeshundespiele with the BuHu-Spiele-Starterpack

Our set contains the following items:
1.5 kg Adult Chicken dry dog food
90 g wet food Menu Duck+Turkey, Fish+Chicken and Turkey+Salmon
a container of Click-Bits in Bundeshundespiele-edition
a DoggyCoach blue
a Bundeshundespiele-magnet, perfectly suitable for mounting on the car
a measuring cup
a bag clip with handle
Our experience reports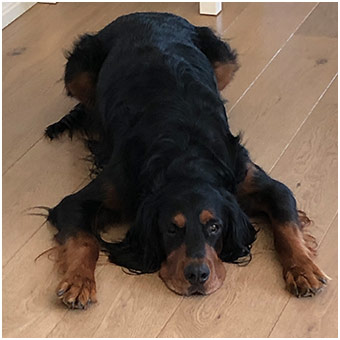 We tried a few kinds of food for Shadow, but they all gave him diarrhoea - until we tried yours. Since then, he hasn't had any more digestion problems. He gets dry dog food in the morning and wet food in the evening. In addition, the body metabolises most of the food so only a little is excreted. It is also very digestible as it does not swell like other foods. It also smells very pleasant, so much so that my three-year-old nephew wanted to try it. We are very satisfied with it and highly recommend it, so we are very happy that we can order it again and again without any problems.

Rita L. with her dog Shadow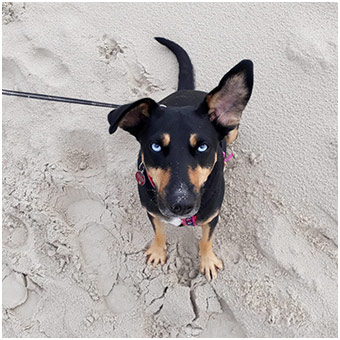 We have been using PLATINUM wet and dry dog food since we got our dog in 2015. No matter what flavour, she enjoys eating it and tolerates it very well. 
Many people notice that Sally has a beautiful shiny coat 
and I think this is mainly due to her diet.
We usually add a little "sauce" from the wet food to the dry food, which she really loves :)
Yvonne S. with her dog Sally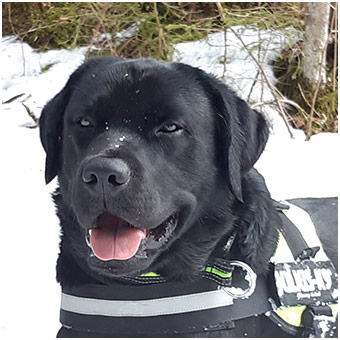 I have been using PLATINUM for several years. I wanted to change over to completely grain-free dry food, but I reverted regretfully. No other food made his skin and coat as beautiful as PLATINUM Chicken. Our Benny shines, does not smell, doesn't have dandruff and his output is also okay.
I remain impressed by Platinum
and hope that this high-quality food will be around for a long time. Another big plus for me is the really fast delivery. I can't remember ever having waited longer than 3 days.
Sylvia W. with her dog Benny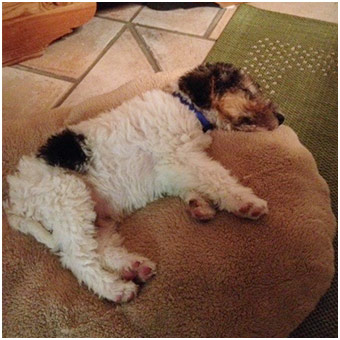 Uno is a playful and lively fox terrier. Food isn't just about nutrition for him, he loves his treats. We have already used PLATINUM dry dog food in the dog school to reward him for obeying commands or to motivate him for new tricks. He also loves it when we put them into his food ball, and he has to roll it to release little bits.
We add some of the small juicy portion cups to each order. These are served on special days as "feasts". Yes, Uno is a little spoiled.
PLATINUM helps with that: we regularly receive our parcel delivered automatically to our home. Always first-class service and quality. And if we postpone our subscription for a few days, the service team is always friendly and helpful. Thank you, PLATINUM!
Cornelia W. with her dog Uno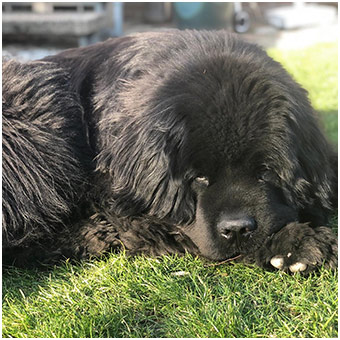 Dear team, we have two Newfoundland who are now five years old. One of them had been getting smaller and smaller open spots under his coat since we bought him, the doctor said it was an allergy to something. We tried the more expensive anti-allergenic food without cereals, gluten etc. However, the ingredients made us suspicious, especially because they didn't stop the allergy. The other dog has had significant problems with his joints from an early age.
After I read an interesting book about the nutrition of wolves, I completely changed my mind. Both now get PLATINUM dry dog food Iberico + Greens in the morning and raw beef, turkey and chicken in the evening.
This combination is excellent! No more allergies for half a year. Joints are no longer an issue either. We also add herbal joint supplements to the food.
And when we travel and can't get hold of fresh meat, we combine the great Iberico + Greens and the practical wet food. Thank you, PLATINUM! We will remain loyal!
Pamela B. with Egar Bär von der Gonheide